About us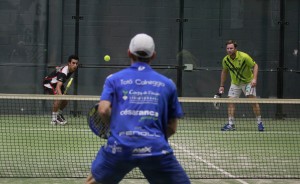 The mission at The Pure padel is to grow the sport of padel and expand its visibility in the United States and also to promote a healthy lifestyle.
The founders of the pure padel they were brought together by the love for this game and the lifestyle that comes along with it.
Our team
Oscar Lacambra – CEO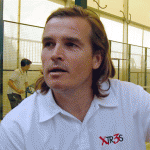 Superior Architect, Urban planning specialized (1997- Sevenyears of academic formation with the Final Project Design included) from the University of Navarra.(The University of Navarra is a top ranked Catholic University, founded in 1952).
I have developed my professional work from 1995 and I started to work as owner of my architecture Office since 1999 until today. I am passionate about different outdoor sports, I played tennis up to the University, where I decided to give it up because I couldn't improve my tennis level.
Thirteen years ago I found the padle sport, I used to play it from five to six days per week for several years, I have participated in many local Championships, Veterans Spain Championships and I was selected for the veterans category (2011) two years ago. Nowadays I'm a certified padel instructor.
After staying in NYC and unable to play padle in this city I decided to investigate on the development of the sport in the US and I discovered that this still not had started, This was the reason because I decided to embark on this exciting company of importing, building, teaching, promote and developing the padle sport in USA, helping other entrepreneurs to engage for this business opportunity.
I have assembled a multidisciplinary team, integrated by Euronix, our factory of padlecourts (Euronix has an extensive professional experience; Euronix has built more than 250 installations). The Financial, Innovation and Marketing divisions are represented by the partner Miriam Lázaro. We have the long experience from Ignacio Romero (CEO& Owner of the MTservicioseducativos) as the Chief Executive Officer of an important company inside the sports teaching activities for children. I also met a technical team in the USA by S1 Architects (Jeffrey Gill) and Wright engineers and I have many contractors to built the civil works necessaries .
Finally our team is completed with our Sports manager Javier Bes, which has more than 20 years of tennis experience in Spain and USA.
Miriam Lázaro – Financial, Marketing and Innovation Manager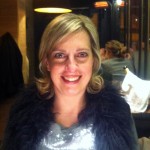 Bachelor degree in Economics and Business from the University of Zaragoza and Postgraduate in European Economics in L'Ecole de Commerce Solvay from Free University of Brussels (ULB).
Since the beginning of the university I combined my studies with work, initially in a family business and continue with an internship in my international stage at the Spanish Chamber of Commerce in Belgium and Luxembourg. This stay abroad was a very important life and professional experience that opens new perspectives and gives me a broader professional vision.
On my return to Spain, I developed my career in different companies both multinationals and SMEs. I worked in a multinational technology company (Cap Gemini – Ernst & Young) in Barcelona. Then I worked in a firm's business advice as Assistant manager. I returned to Zaragoza, and I started to work in the financial sector for several years at Citigroup.
In 2007 I started to work at Barrabes Internet, technology consultant, pioneer in e-commerce and with long experience in advising SMEs on internet marketing strategy and innovation where I could combine my business knowledge with the world of technology.
I am currently Project Manager in innovation and NNTT, dedicated to innovation projects. Developing a wide variety of activities such as: definition of strategic plans for companies and associations, auditing technology companies to determine their level of innovation and offer strategic areas of improvement, as well as providing practical training and coaching to companies. In recent years, I am dedicated to projects of strategic innovation, new business models and entrepreneurship, advising companies on these matters.
My contact with entrepreneurs and every day seeing new approaches to business and internationalization as way of opportunity, does make me consider to start with my own business. This idea makes reality when Oscar told me that he could not play padel in New York. We started to investigate about the presence of this sport in the USA and we identified real opportunities to launch a new business in this market.
At the moment I do not practice padel but I have always loved outdoor sports, ski, trekking whenever I go to the mountain. Above all, my great hobby is golf that I practice frequently and from my childhood.
Javier Bes – Sports Manager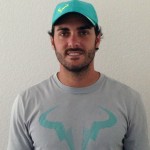 Bachelor of Science in Civil Engineering from The University of Alabama (2009)
Career achievements:
Three years of result-filled Civil Engineering experience and over two years of planning and designing the construction of a variety of projects in the hydraulic engineering field
Tennis achievements:
Over 20 years of tennis experience in Spain and the US.
Played in the ATP World Tour and was ranked Top 3 in Juniors under 18 in Spain.
Played against former No. 1 player in the World, Rafael Nadal and against several currently ranked top-100 players in the ATP: John Isner (23), Nicolas Almagro (12), Marcel Granollers (35 in singles and 4 in doubles) and Pablo Andujar (58) and SomdevDevvarman (52).
The University of Alabama Men's Tennis Team Captain, 2006-08 – Led a team of 10 players to second place in the SEC Conference, top 10 NCAA rankings (highest in school's history) and the Sweet Sixteen in the NCAA National Championship.
Euronix – Courts Factory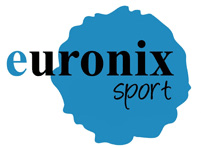 Euronix is our factory of padle courts. With an extensive professional experience Euronix has built more than 250 installations.
http://www.euronix.es/paddle/paddle-court-europad/?lang=en
Consultants in North America
 Jeffrey Gill – S1 Architects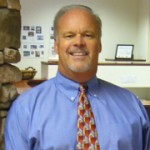 Jeffrey Gill, FAIA offers clients over 25 years experience in the management and design of architectural and construction projects. Relocating from San Francisco to Newport Beach in 1986, Jeffrey has accomplished award winning and notable projects throughout Orange County and nationwide as a principal in prior firms and as principal of S1A.
Focused on creating collaborative partnerships, Jeffrey's philosophy is to select project teams of dedicated professionals based on specific clients needs to provide the highest level of service. An active part of every S1A project, Jeffrey is committed to success as an integrated process from inception to close out. Current projects under Jeffrey's direction include master planning of mixed use communities, medical office buildings, retail renovations, custom residential, and corporate exterior and interior remodels.
Jeffrey is a graduate of the University of Oregon with a professional degree in architecture, a registered architect in the State of California, LEED accredited, and NCARB certified.
Wright engineers


Wright Engineers is a full-service multi-discipline professional engineering firm offering civil, structural, mechanical, electrical, and plumbing engineering as well as LEED services throughout the United States. Offices are located in Las Vegas, Irvine, Phoenix, and Salt Lake City. Principals are licensed in most states. Clients include architects, developers, building contractors, institutions, and government entities.
Founded in 1998, Wright Engineers' emphasis on quality work, attentive client service, innovative design, and meeting commitments has earned it a reputation for excellence.
Wright Engineers is ranked as one of the nation's top 25 best firms to work for by Structural Engineer Magazine.
Wright Engineers was one of only seven firms in the nation to receive the 2007 Pinnacle Award for ranking in the top 100 of the Zweig Letter Hot Firm list and the list of best firms to work for.